What is the Gibberish Hack?
June 12, 2020

Categories: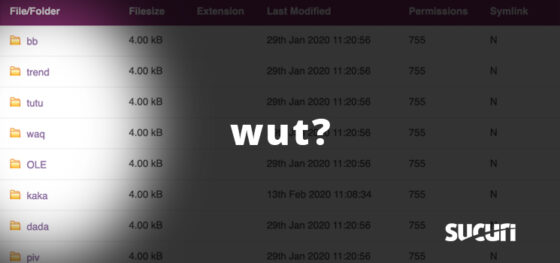 Discovering some random folder with numbers and letters you don't remember on your website would make any website owner put on their detective cap. At first, you may think, "Did I leave my FTP client open and my cat ran across the keyboard?"
But when you open the folder, you find a series of HTML files, each named with some kind of nonsensical phrases like "cheap-cool-hairstyles-photos.html." If you open one of these files on the browser, you'll likely be redirected to something you're not expecting, such as a suspicious ecommerce site or an error page.
Continue reading What is the Gibberish Hack? at Sucuri Blog.